Demonstrating More Value from Innovation.
Fujifilm endoscopy products were featured in multiple presentations during DDW® 2019 in San Diego. Find a list of the sessions here.
As of the end of 2019, Fujifilm endoscopy products have been evaluated in more than 60 global studies, including numerous studies on Fujifilm's ELUXEO® platform and its innovative 4-LED multi-light technology. Studies have results demonstrating that endoscopists utilizing our patented Linked Color Imaging (LCI) vs. white light imaging show an increase in the percentage of neoplastic lesions and colorectal polyps detected when using LCI.
Blue Light Imaging (BLI) has been used by researchers to create a new classification of differentiating subcentimetric hyperplastic and adenomatous polyps and deeply invasive malignant lesions. The use of BLI enabled the image capture and detailed review of such images to develop this new BASIC classification.
Learn More about clinical studies here.
At Fujifilm, the valued relationships we form with our customers starts with a sense of urgency because we realize our customers cannot wait when it comes to caring for their patients. Fujifilm has recently been recognized by MD Buyline in 5 consecutive ratings as #1 in customer satisfaction for our endoscopic video systems and scope service response time and service repair quality. When you partner with Fujifilm, you can expect reliable service, a productive and valued relationship, and our commitment to never stop helping you achieve efficiencies in your practice.
---
See More. Explore More. Do More.
During DDW® 2019 in San Diego, attendees were able to gain direct hands-on experience using our latest endoscopy innovations with physician experts as well as our Fujifilm clinical experts. They discovered first-hand the positive difference Fujifilm endoscopy products could bring to their practice, with:
The power of Eluxeo and our 4 LED illumination to understand the difference of what Seeing More can mean to your practice, and your patients.
ESD using the Eluxeo 760 colonoscope and Fujifilm's ClutchCutter®, an innovative device designed to facilitate incision, dissection, and coagulation using a single instrument to Do More with efficiency.
The precise needle trajectory of the new EG-580UT Ultrasonic Endoscope when targeting lesions for FNA.
The new ED-580XT Duodenoscope with a single use distal endcap, experiencing how the scope's articulation offers exceptional control at the distal tip.
Connect with us today if you weren't able to stop by.
---
The Benefits of All the 'More'.
At Fujifilm, we never stop innovating, bringing new endoscopy products to market and evolving our existing technologies to address physician needs across the patient care continuum. We provide solutions for ERCP, EUS, Colonoscopy, and Gastroscopy.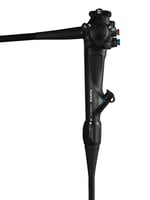 EC-760R-V/L
EC-760ZP-V/L
EG-760R
EG-760Z
Fujifilm top of the line interventional scopes for ERCP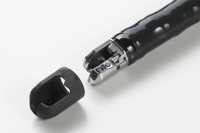 ED-580XT Duodenoscope
EI-580BT
Fujifilm top of the line interventional scopes for EUS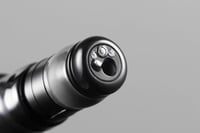 ---
We're here when you need More.
We welcome the opportunity to connect with you.